Giants of Parisian Street Art – When Rat = Art
That rat is an anagram of art is not lost on Blek le Rat, perhaps France's most famous and influential street artist. In countless interviews over the years the artist, recognized globally as the father of stencil graffiti, has said he was conscious of the letter-play in his street art sobriquet when he modified the name of 1950s comic book character Blek le Roc to create it.
The 70-year-old former Ecole des Beaux-Arts fine art and architecture student began his practice on the streets of Paris in the early 1980s, decorating the landscape with stenciled images of a rat, which he calls "​​the only free animals in cities." His later creations, which melded stencils, paint and photos, never shied away from controversial topics including war, religion, and the plight of the underprivileged.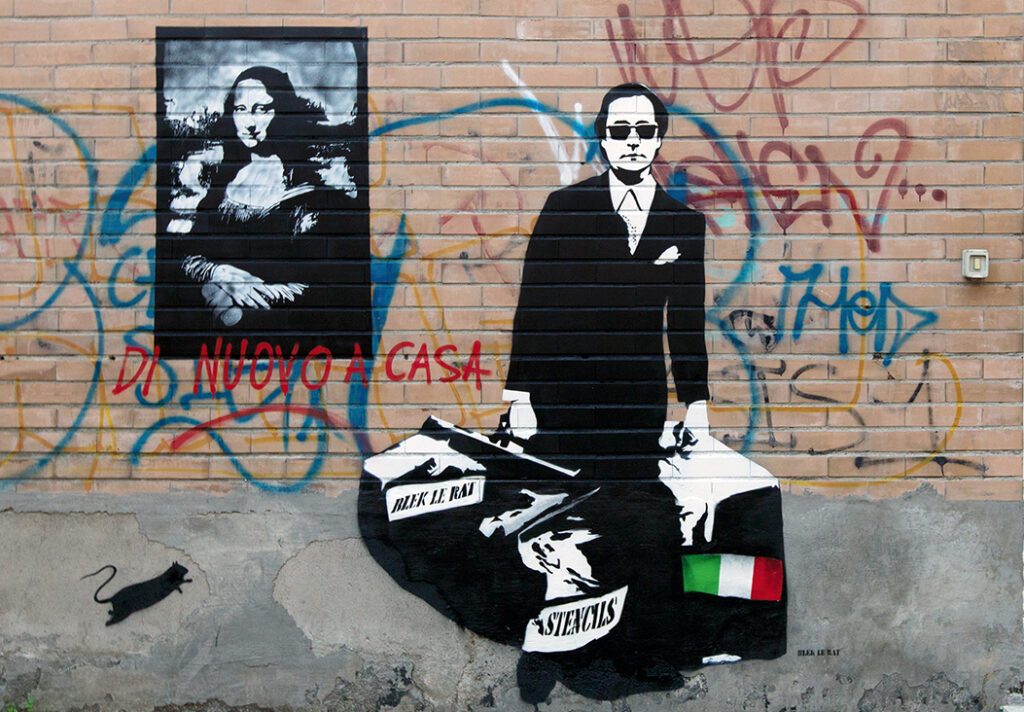 Blek, whose real name is Xavier Prou, and his ubiquitous rats brought stencil art into the forefront of a nascent street art movement in 1980s Paris. Eventually, his monochromatic masterpieces would include images of musicians, dancers, children, soldiers and other animals. Among his iconic images: The Man Who Walks Through Walls, Princess Diana, David avec AK-47 and the Mona Lisa.
Blek has been cited as an influence by no less a street art legend than Banksy, whose appropriation of Blek's rat image is widely recognized. In a 2008 Daily Mail interview, the secretive British street art superstar acknowledged his indebtedness to his French predecessor: "Every time I think I've painted something slightly original, I find out that Blek le Rat has done it too, only Blek did it 20 years earlier."
But like all artists, Blek has also been influenced by those that came before him. Blek's work Death Of Caravaggio acknowledges the inspiration he drew from the Italian master. Other masters that have been cited as his influences include Michelangelo, Guido Reni, and Leonardo da Vinci.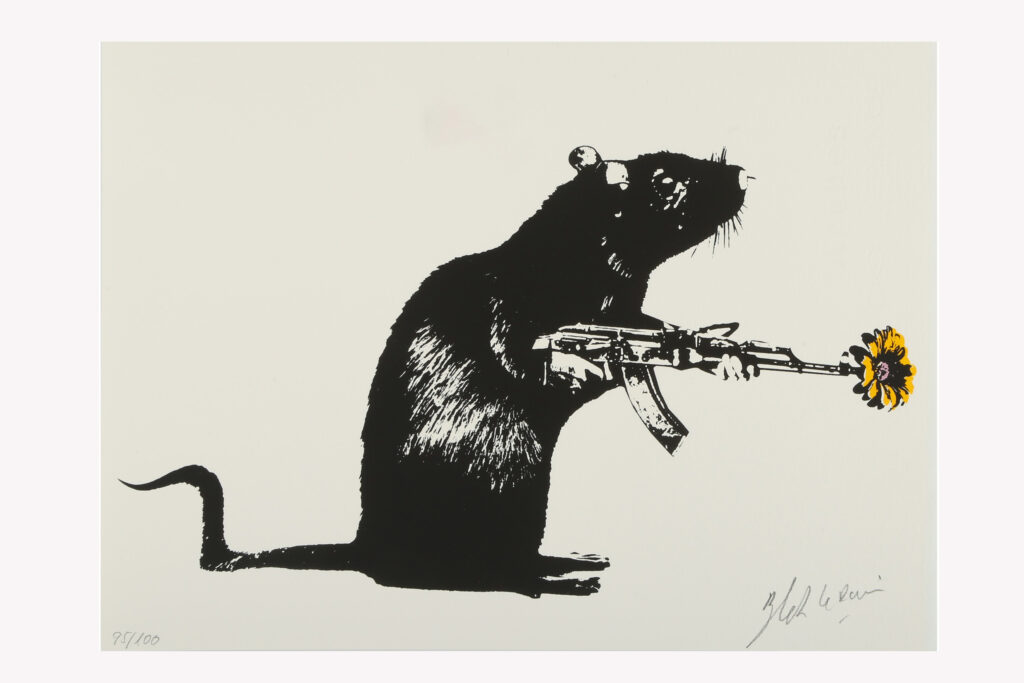 In a 2017 interview with Street Art News, Blek said he always believed street art would eventually find its place as a legitimate art form.
"Street art is made for the people who don't have an access to art in galleries or museums," he said. "I remember to be sure in 1981 that graffiti was the future of art and would be accepted by the people as an art in its own right. I did not know that it would take so long though."