Art featured by Félins – Marko93 & Hatre
Of course you will find some great names of international Street Art as Case Maclaim or Telmo Miel; but what is interesting is especially the presence of local artists as Marko93, many French artists that we do not see systematically in all Street Art spots. A wise choice that allows to highlight French talents. Even if it was very difficult for me to understand the thread of this course, and besides I believe that I did not find it yet.
How can I not start with Marko93 whose mural I used to illustrate the cover of this article. He is one of the legends of Street Art in the district. Child of Saint-Denis, his signature is an evidence and his works recognizable between all. His tonic calligraphy, his acidulous colors often mixed with big fawns make his works pop, modern and joyful!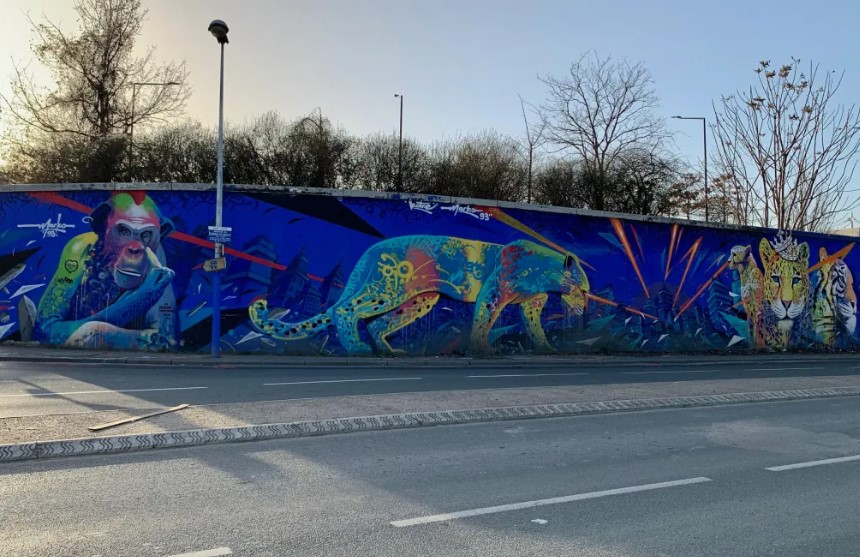 In a completely different style, the fresco created by the French duo of twin artists, the Chevalme sisters, could have reflected the theme of this Street Art journey along the water… Their work "20,000 leagues under the Seine" could have been the main theme… But as you will see later, this was not the case!