I do like a bit of creativity, here's how you can decorate your dollars.
300 Spartans Anyone?
Good Old Terminator
Maybe this should be what all dollars should look like?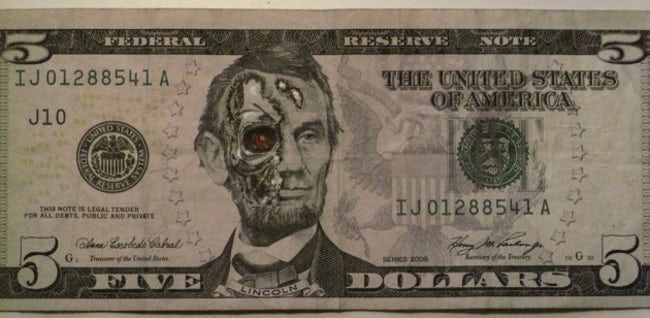 Its Admiral Ackbar From Star Wars
Really have to love the creativeness here – I think this one must be digitally edited because the artist has been able to get rid of the previous portrait.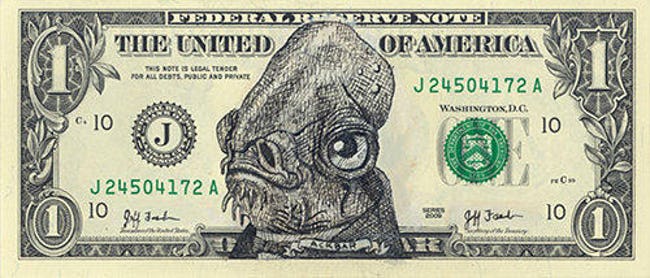 How About A Fistful Of These Dollars?
All very Clint Eastwood.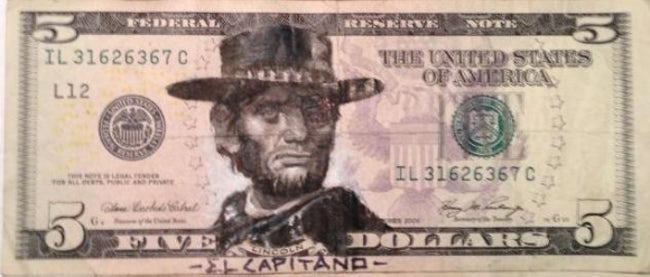 Are You Lovin It?
No this one kindof freaks me out a little. :/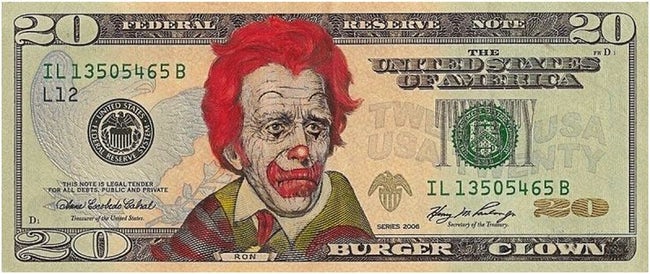 Batman Portrait On Dollar
This has to be one of my favorites!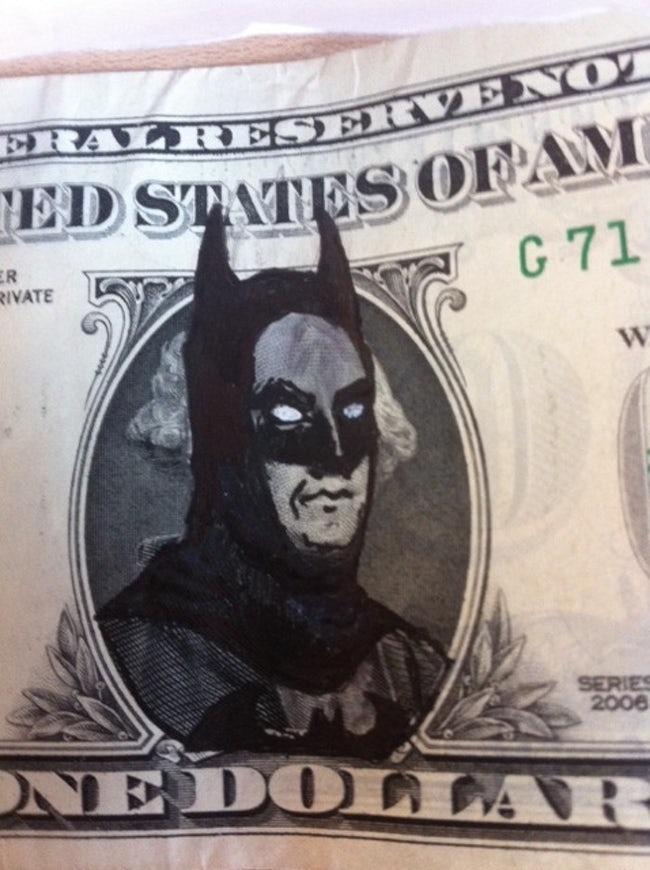 Back To Star Wars
And its Darth Maul this time!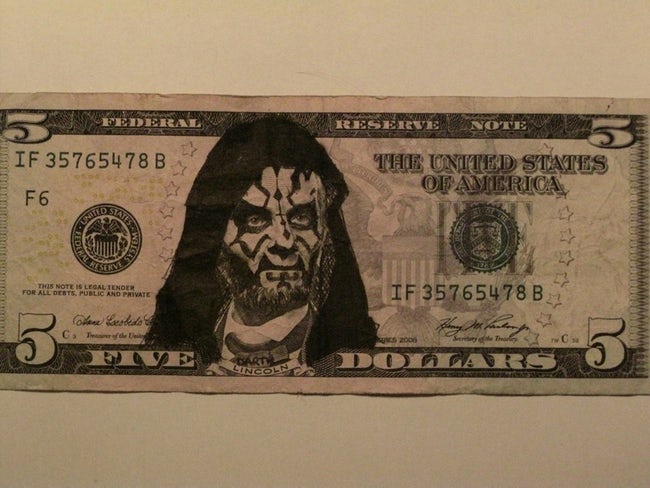 Not To Sure What This Is
But it looks great!  Very super hero!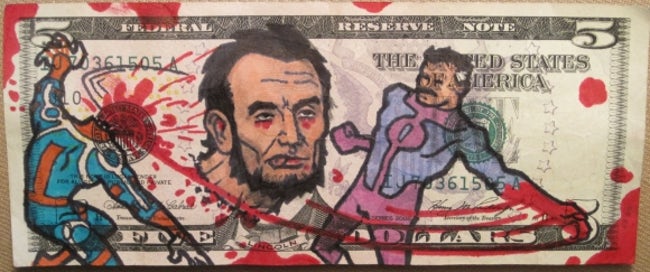 The Bounty Hunter
Although on first look I thought it was supposed to be Snoop Dog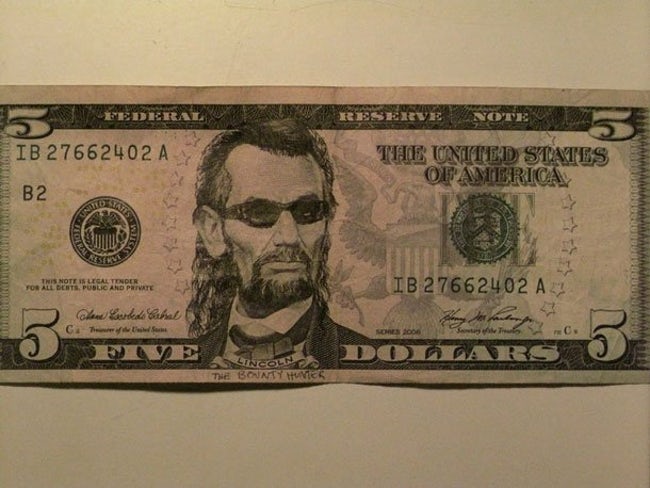 Another One Of My Favorites
Gandalf from Lord Of The Rings gets the dollar make up.  I wonder if they are still legal tender with art all over them?  Possibly as long as the serial code is valid and readable it could be ok.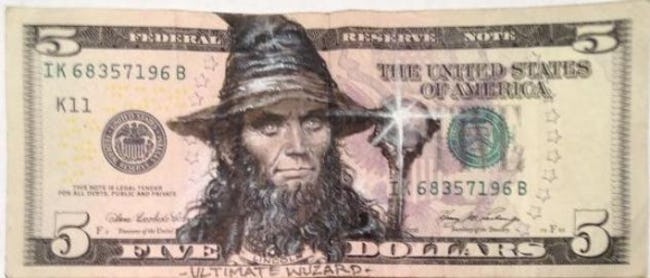 George Washington Like Never Before
Quite a quick and easy one this but very effective!.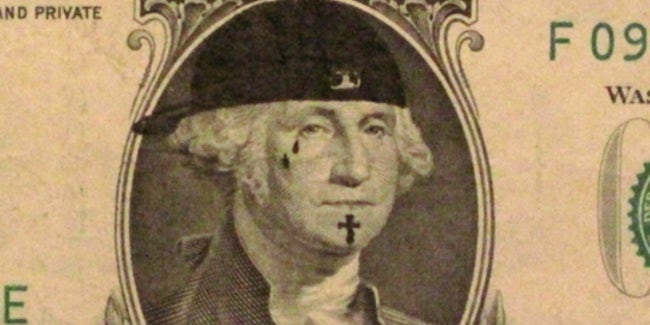 Guardians Of The Galaxy Style I Am Groot
Another amazing way to decorate your dollars!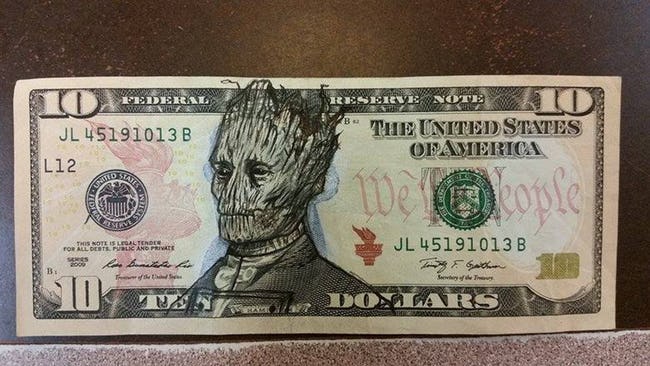 Super Mario Gets The Treatment Here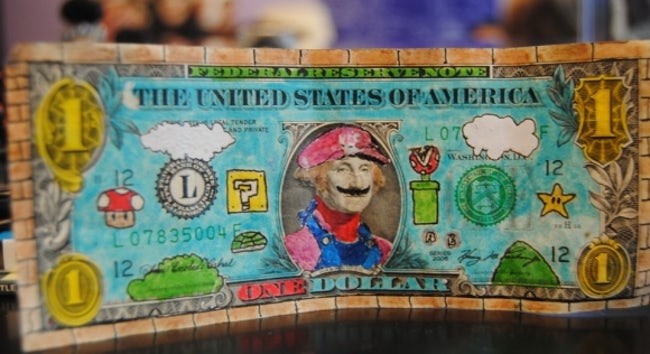 I Have No Idea What This Is
Any ideas please do email me so I can figure this one out.  It does look vaguely familiar but I just cant figure it.  Possibly its me on a bad night ! haha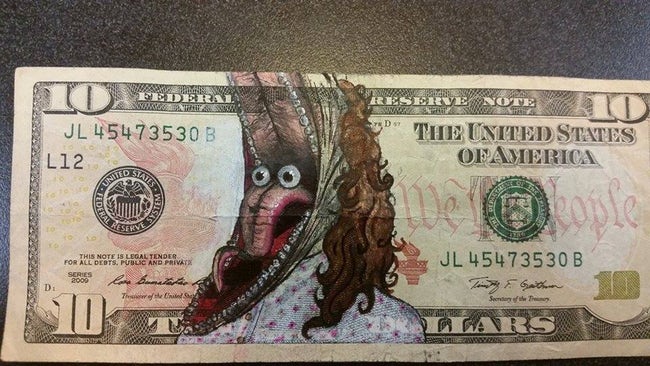 Oh Dear No
Someone was having a bad day when they drew this one!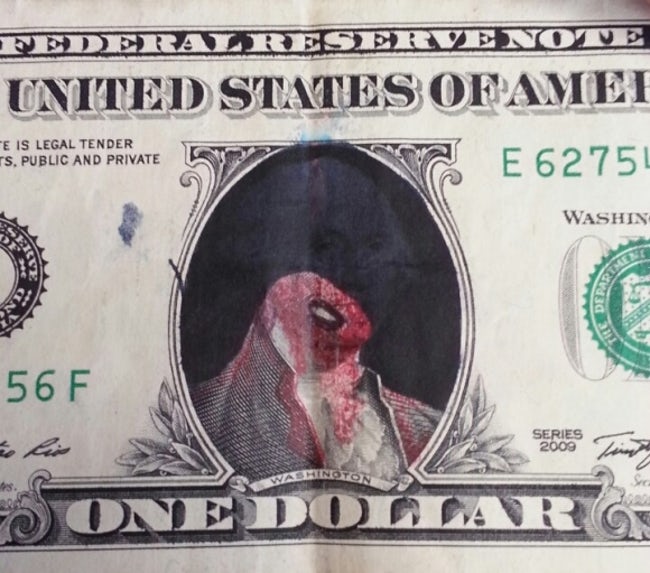 The One And Only Bob Ross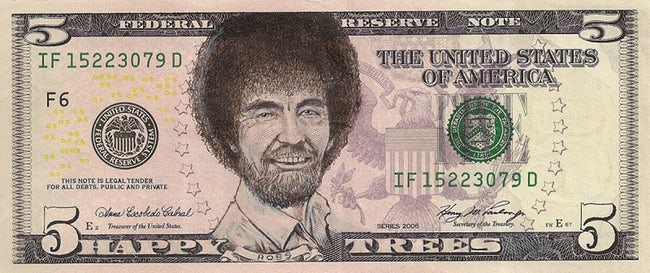 Steve Jobs Gets The Treatment
I am sure in his creative life he saw a good few dollars!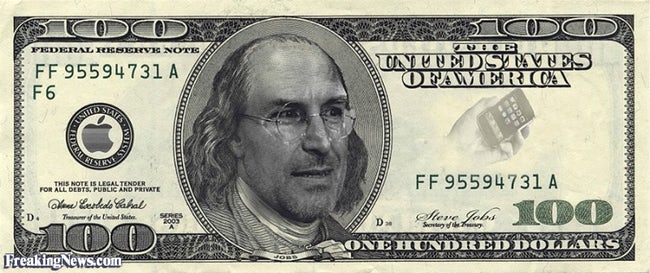 Tina Turner From Mad Max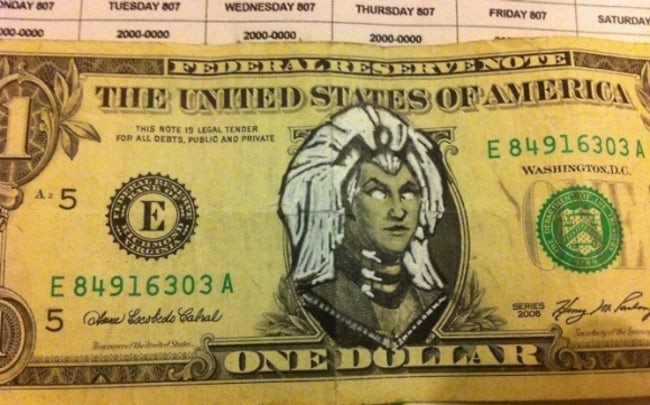 The Bank Of Tron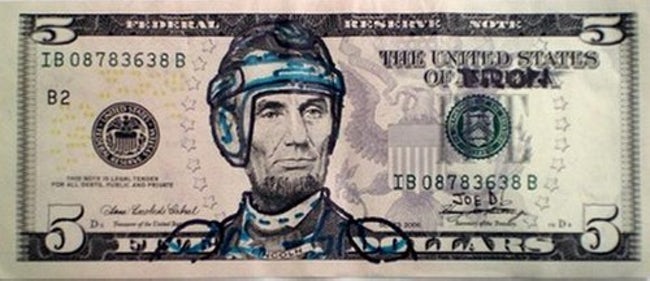 I Never Was A Fan Of WWF
So I wasn't a fan of WWF or whatever it is called nowadays but this does look excellent!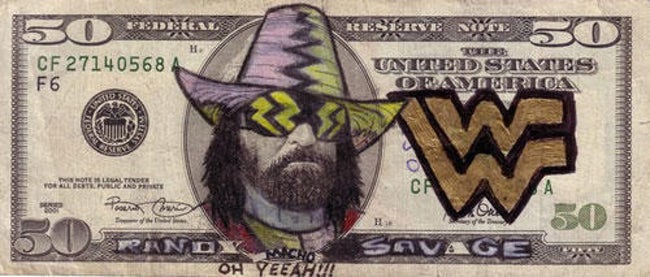 Very Very Colourful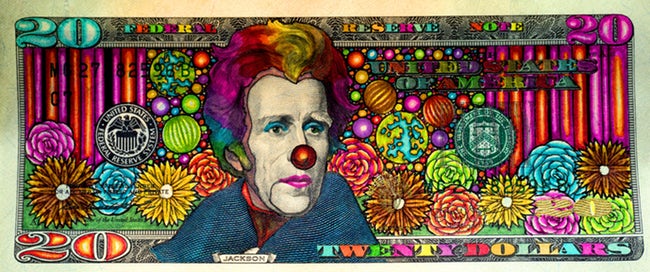 Last But Not Least – Wolverine
Glad that Xmen gets a look in !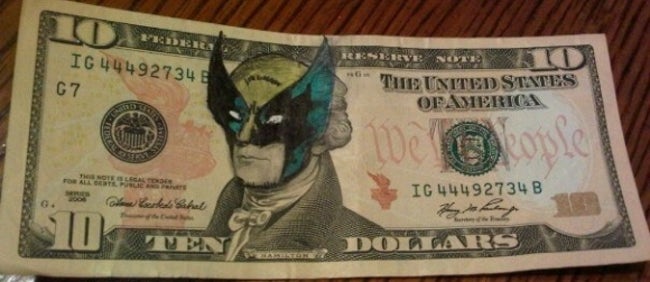 I hope you liked that little creative flurry, now we all know what to do when we cant find our sketchbook but we fancy a draw!.