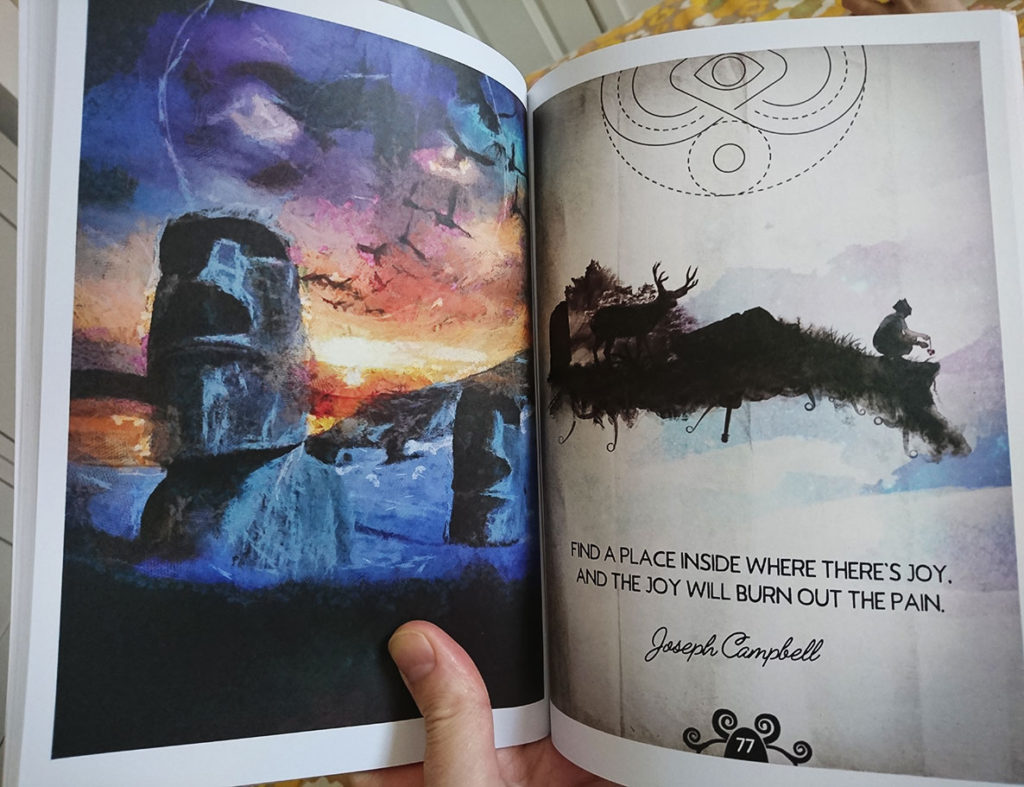 Available here
Just now and again I flip open my book :))
Upon each soul I see a light
but yours I feel so pure delight,
stuns my thoughts and lifts my heart
it seeps right through and cuts inside.

Magic is alive so quiet and still
it lives this day and sleeps in you,
for all the roads you have to face
just know in you there is this grace.
In my spare time I am currently working on my 3rd illustrated book which will carry on along a wandering path into the jungles and ruins of South America as I did myself in 1999; focusing more on narrative and characterisation rather than pure poetry.

See more here

> Buy from Amazon UK

> Buy from Amazon USA

Alternatively search your countries local Amazon website for my book to buy local to you.