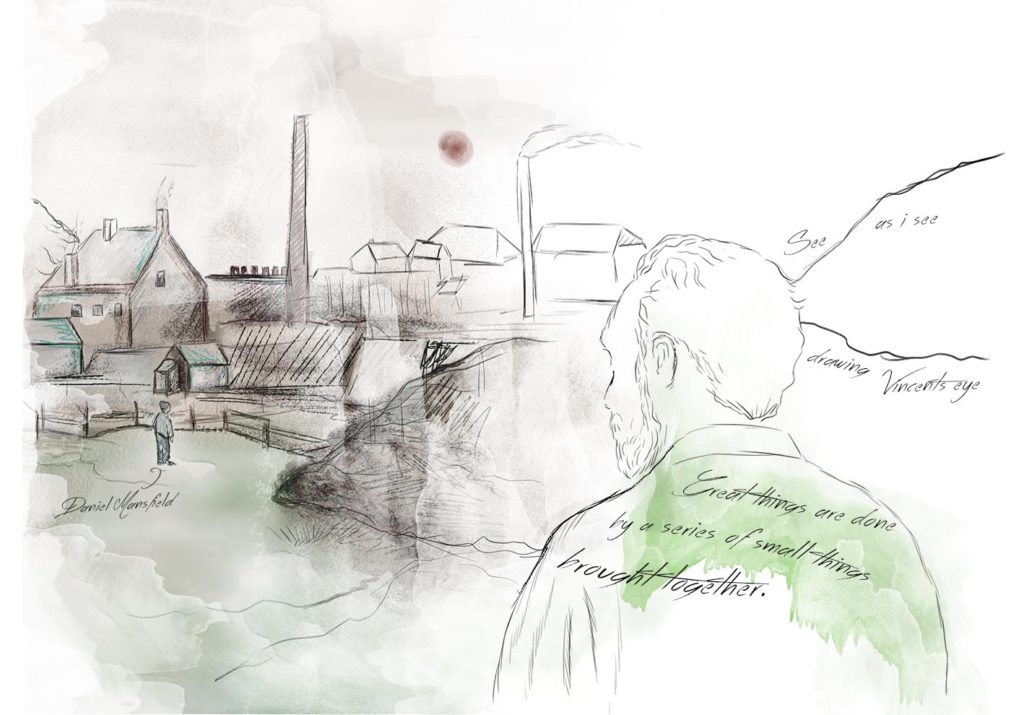 Before The Artist
While living in southern Belgium Van Gogh gave away his possessions to the local coal-miners until his work place dismissed him. This sketch is inspired by his early life.
He was an observer of all the conditions of life
Form the dark industrial cities
To the wide open wild spaces
An inspiration for the eyes of the world.
Instead of trying to reproduce exactly what I see before me, I make more arbitrary use of color to express myself more forcefully.

Vincent