As a child I remember flicking through many art books but I was always very drawn to Monet because of his amazing ways of depicting colour and light just the way I felt they should be. Alongside all the other Impressionist & Expressionist artists of that era, I have long wanted to learn each technique they used so; here is one of my attempts to learn from Monet.
The richness I achieve comes from Nature, the source of my inspiration.

Monet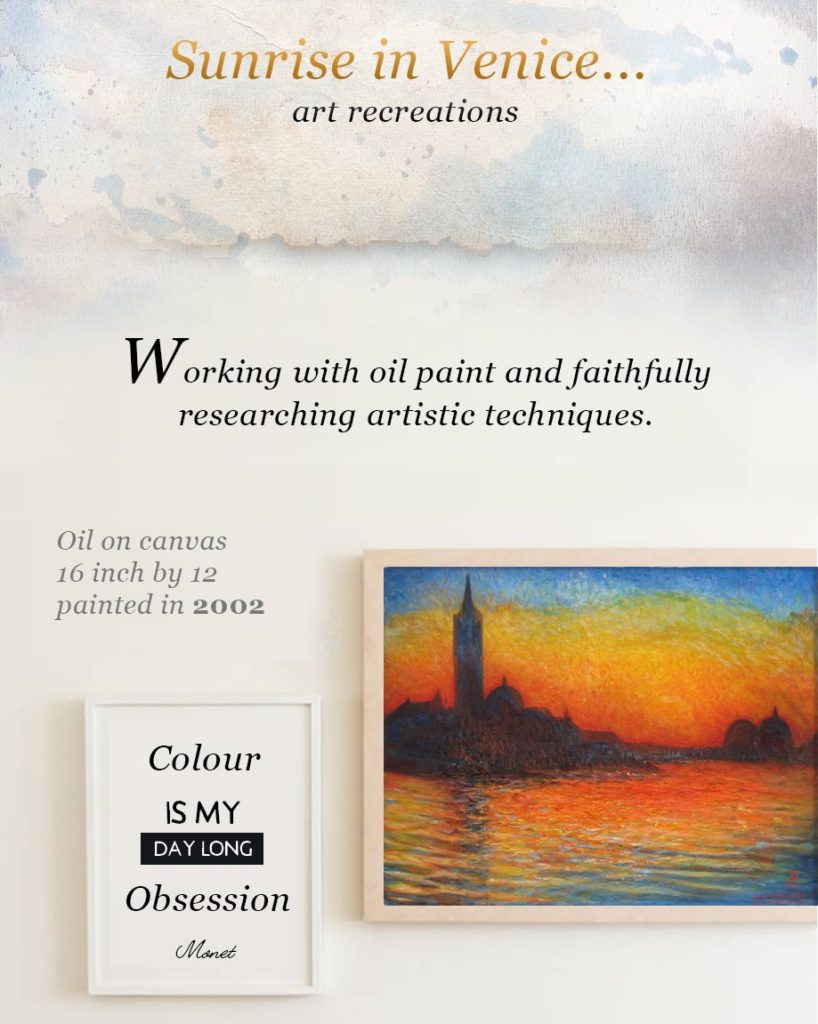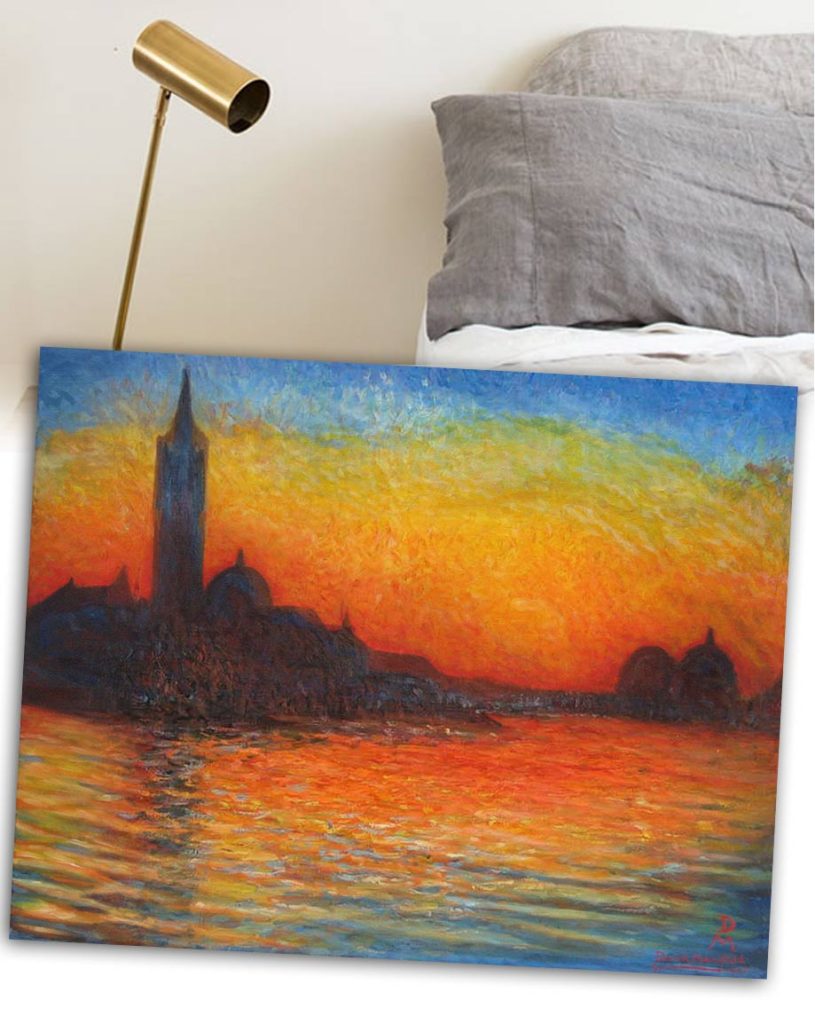 Below you can get a sneak peak of my old painting box full of paints, paintbrushes, jars and rags. Everything a good artists needs.