Oil painting version of a Van Gogh much loved classic! – Sunflowers it is! a must for any Van Gogh fan. Ok so over the years I have painted 3 versions of this painting if you can believe that. this is the first one painted when I was a student in tech Uni many moons ago (2003?!) I cant recall the exact date because I did a few oil paintings in those years & was reworking them on and off at the time.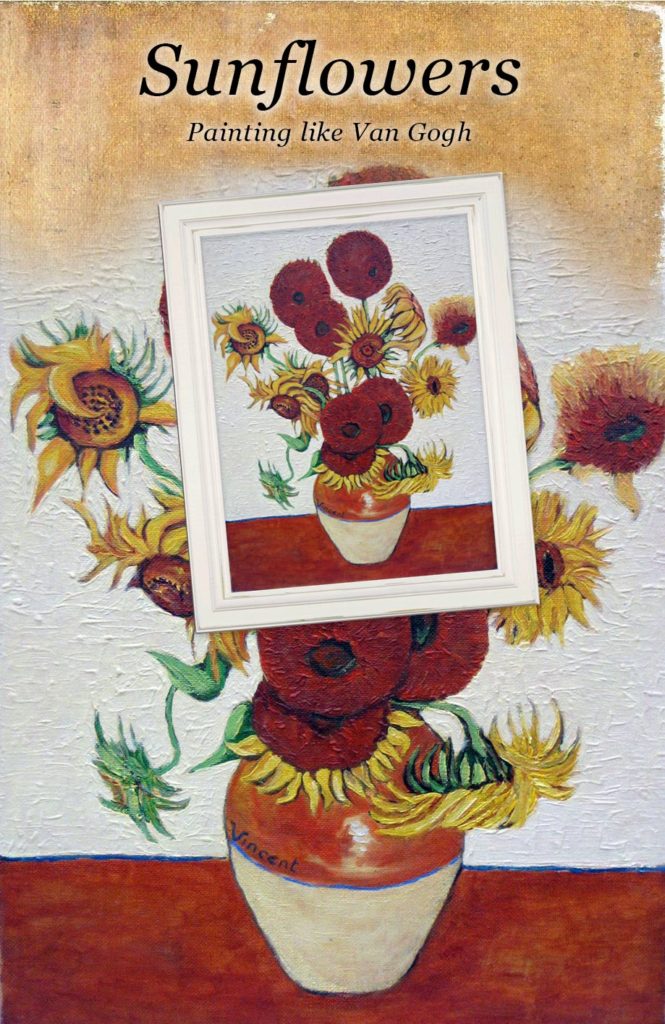 Really enjoyed painting this – it was my first Van Gogh copy. If I find good photos of the other Sunflowers I did I will post them on here but this is the first.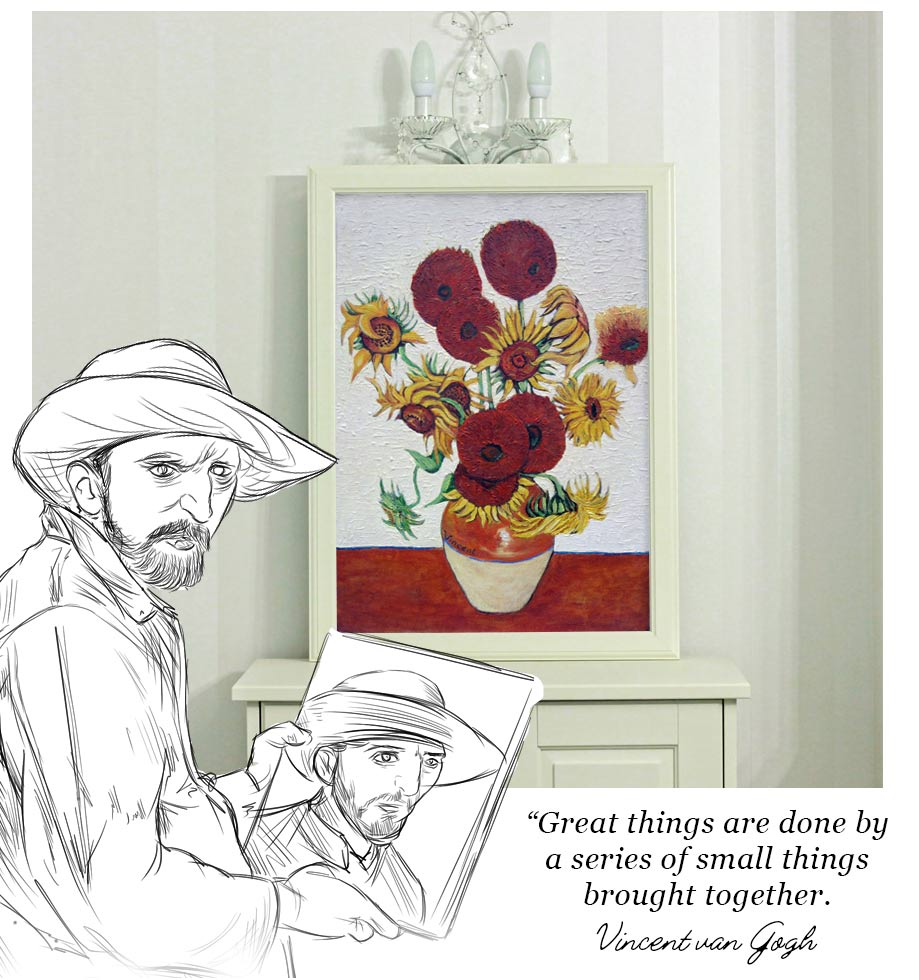 I painted this in 2006 while living in Italy – I was working over there on a graduate placement and had a few weeks spare time on my hands so decided to get a bit of painting on in the evenings.
What would life be if we had no courage to attempt anything?

Van Gogh