Face in the mountain design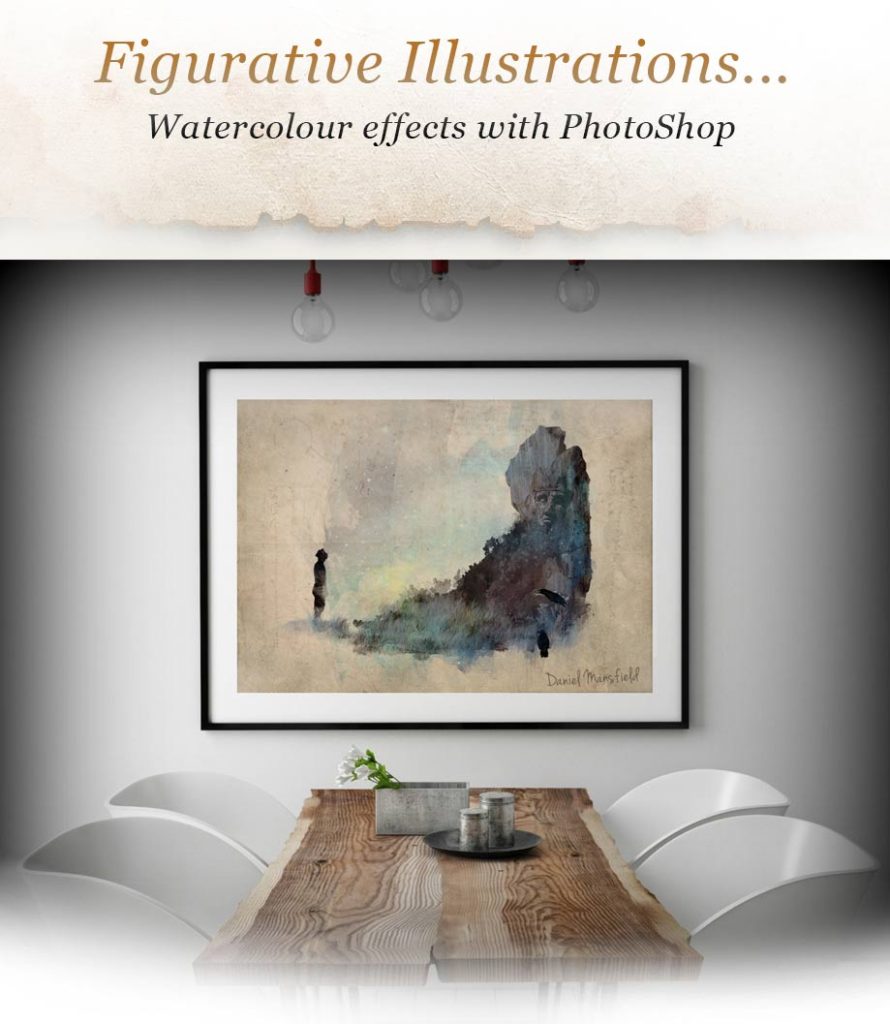 Series of designs about humans and nature.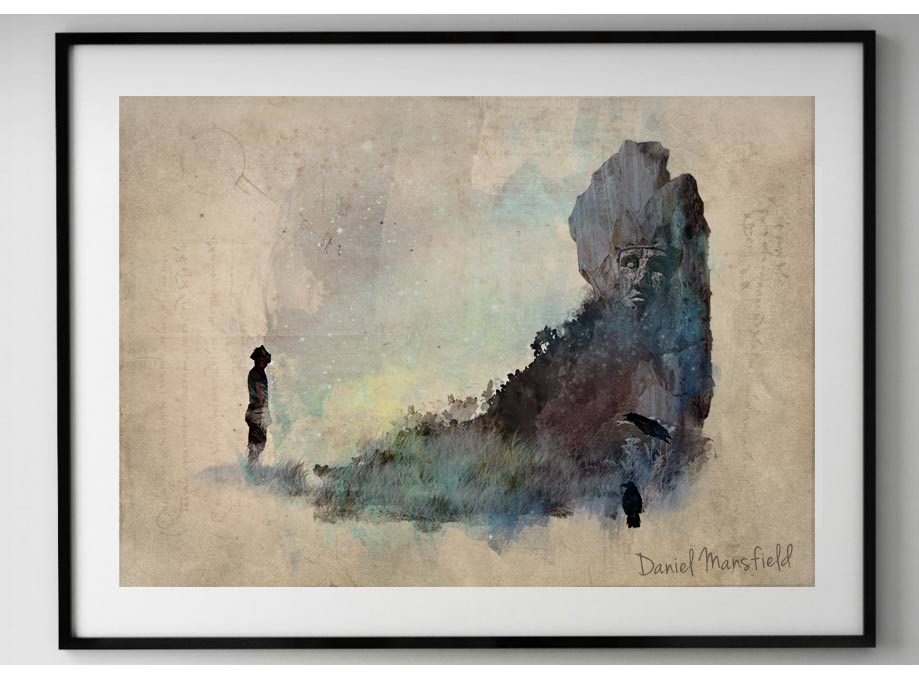 First created in 2006 as part of a 4 part set of illustrations for my first design portfolio website.
"Each day we face
the rising sun,
Each day we live
where dreams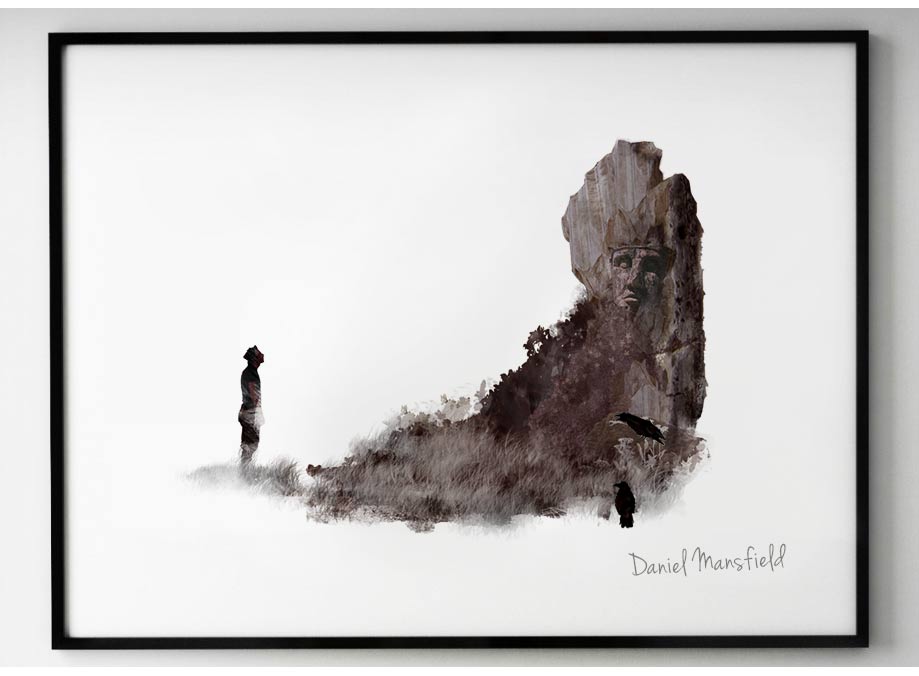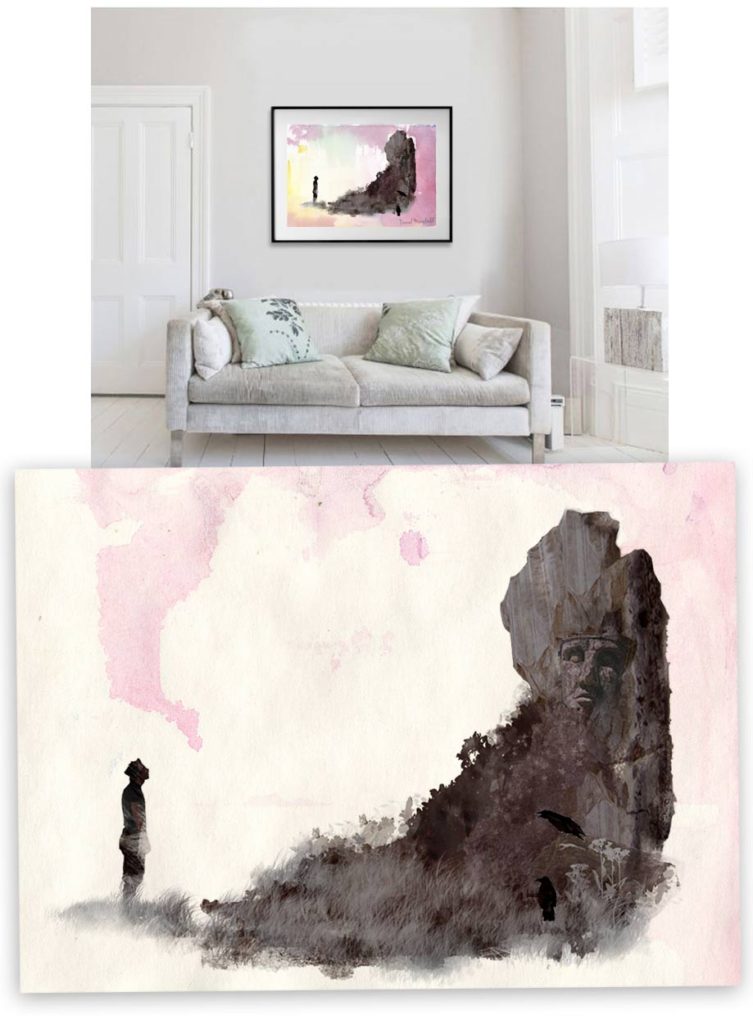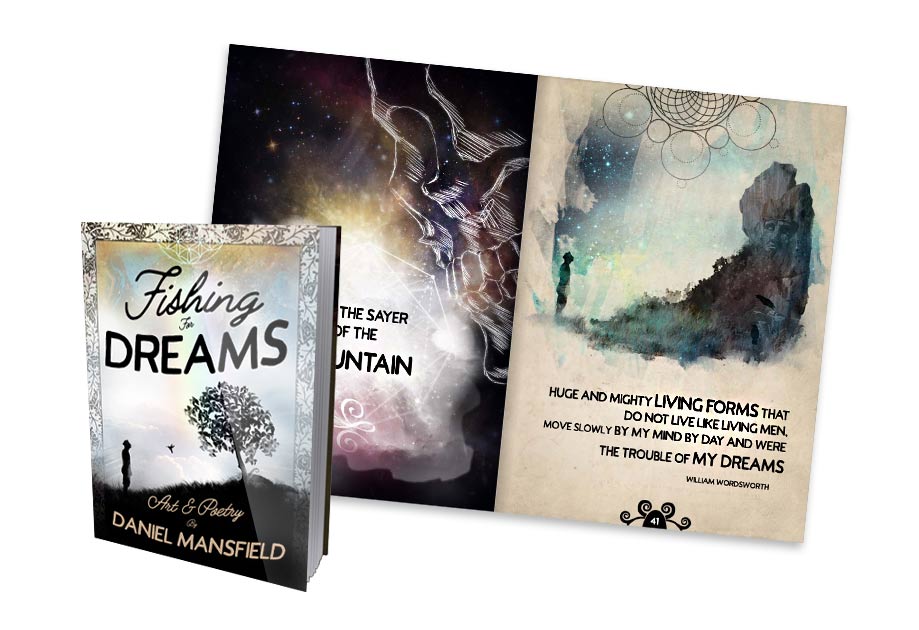 Above – an old copy of the book Fishing for dreams. I think this illustration has been moved from this book now.